Laser cladding for repair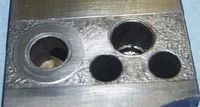 Wear?
Manufacturing defect?
Incorrect geometry?

We'll repair it!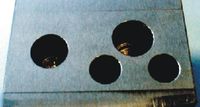 We've all seen it. A nasty milling error happens right at the last work step....

and it's always the most expensive part of the machine which wears the quickest...
the geometry of the mould is not as it should be.

The workpiece can no longer be used in any case. This results in high costs for replacement, delay in delivery and possibly machine standstill. We have a better solution here.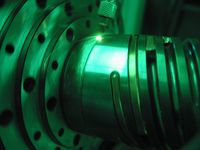 Material is quickly and precisely applied in the damaged area through CNC-controlled laser metal deposition, commonly also referred to as "lasering".

A repair is often better than throwing the part away!
Quick and effective damage limitation

No expensive replacement

Short machine standstill

No delivery delays

All steel, cast and aluminium alloys

No flaking because of welding

High reproducibility in series parts

Express service on inquiry